Buddhist Monks and Ant Infestation
I like this story about the difficulty some Buddhist monks are having with an ant infestation. They are finding it difficult to get rid of the ants with non-violent means. I think it shows that, whoever you are, inflexibility is eventually going to you into trouble.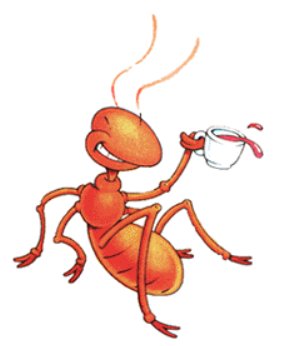 Posted by Alexander at March 13, 2007 02:28 PM
Make Flash tests and assessments with the Question Writer, Quiz Software. Question Writer 4 is now available. Click here to download.
Trackback Pings
TrackBack URL for this entry:
http://www.centralquestion.com/elearning/mt-realtb.cgi/104
Comments
Hi. can u plz send me dis story on my email so dat even i could refer to it. well i searched it bt i cant find it. so waitng for ur reply.
Posted by: Ravi at November 28, 2008 08:53 AM
haha that is so funny lol its a crackerr
Posted by: jamie at March 25, 2009 11:42 AM
Maybe they could find larger ants that will eat them and then move on?
Posted by: Frank furt at May 16, 2009 04:07 AM